CLP's decarbonisation journey began back in 2004, when we first targeted to make renewable energy 5% of our portfolio by 2010.
In 2007, we launched "Climate Vision 2050" to support the transition towards a sustainable, low-carbon future and to guide our strategy on managing climate-related risks and opportunities. The associated targets are integrated into strategic decision-making for our asset portfolio management, including acquisitions and divestments, write-downs and asset impairments.
Over the years, we have reviewed and updated our targets in response to changing policy drivers and technological advancements.Our Climate Vision 2050 was further updated in 2021 to align with climate science and industry best practice. It also aligns with the growing expectations of our investors, customers, regulators, employees and other stakeholders.
CLP's key targets and commitments:
Achieve net-zero greenhouse gas emissions across our value chain by 2050;
Meet science-based targets for 2030 to align with the Paris Agreement goal of limiting global warming to well-below 2°C above pre-industrial levels. Our interim
targets for 2040 have also been strengthened for the same ambition; and
Phase out coal-based assets by 2040 — a decade earlier than pledged previously.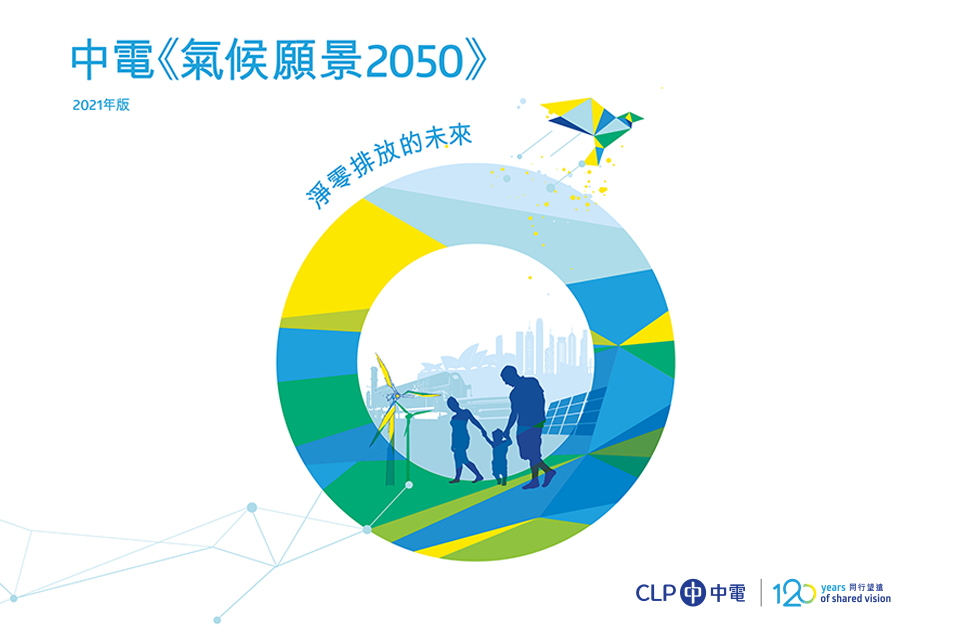 Please click here for more information.