Community Initiative in Guangxi
The Chinese government has strongly encouraged enterprises and individuals at all levels to join its poverty alleviation efforts in recent years. CLP China launched "The Green Cedar Project", a poverty alleviation and ethnic minorities culture preservation campaign in Guangxi since 2019.
CLP's poverty alleviation project in Guangxi, titled "The Green Cedar Project", aims to help students and residents in poor areas, particularly in Rongshui County of Liuzhou City and Lingyun County of Baise City, to be as resilient as the green cedars in Guangxi. The project mainly includes improvement of hardware facilities, poverty alleviation, as well as educational and cultural conservation programmes for ethnic minorities in the two places, etc.
Ethnic Minority Culture Preservation
Black Miao Dictionary (print and audio versions)
The dictionary is the first Black Miao Dictionary in Guangxi Autonomous Region featuring about 1,500 vocabularies and short sentences. Through using Mandarin homophones and Pinyin, the dictionary enables students to learn the Black Miao Language easily and appreciate the beauty of the language which is ebbing away.
Miao Embroidery Training Programme
Miao embroidery is a state-level intangible cultural heritage, with ethnic characteristics and heritage value. In 2020, CLP rolled out a Miao Embroidery Training Programme in Xin'an Village to pass on the cultural heritage to Miao women from Miao embroidery inheritors. CLP trained up 108 Miao women, among which 20 outstanding trainees signed up as contract embroiderers, who received job opportunities and earned extra income for their families.
The Miao Embroidery Training Programme aims to pass on the cultural heritage of Miao handicraft and create extra income for Miao women.
Ethnic minority language environmental protection textbook (print and audio versions)
To promote ethnic minority languages and environmental protection knowledge, we produced two editions of bilingual environmental protection textbooks (Zhuang-Mandarin and Miao-Mandarin) and distributed to schools in Rongshui and Lingyun Counties. Meanwhile, ethnic minority language teachers were engaged to translate the languages and record audio books, facilitating the learning of ethnic minority languages online.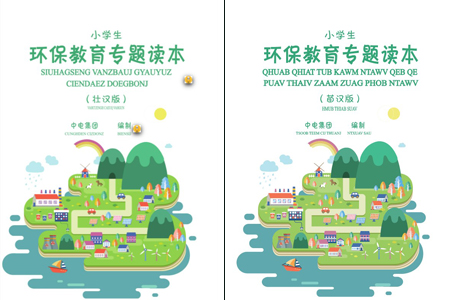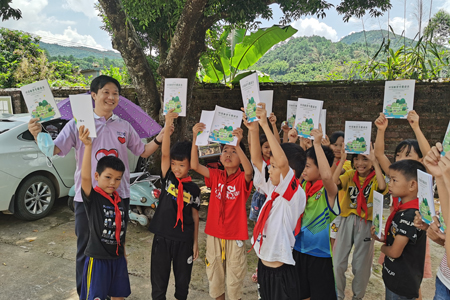 Zhuang-Mandarin environmental protection booklets were well received by Guangxi Zhuang students
Interest classes on Miao and Yao culture and ethnic costumes
CLP organised interest classes including musical instrument "Lusheng", embroidery, dancing and batik in two schools in the Rongshui county to enhance the understanding of students on Miao traditional handicrafts and preserve the cultural heritages. In Lanjin Primary School, besides carrying out Yao culture classes on singing, dancing and embroidery skills, we also ordered Yao costumes for all the 355 students, with the aim of arousing their sense of belonging to their own culture.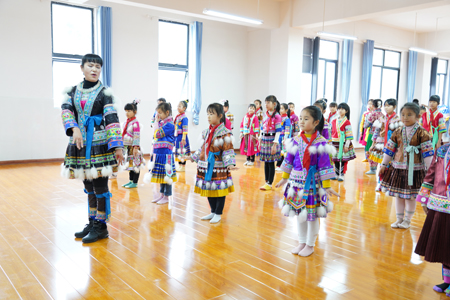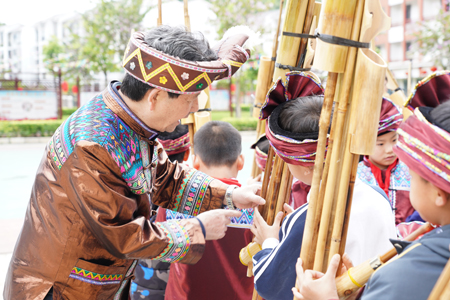 Two phases of Miao culture classes have attracted 500 Miao students to participate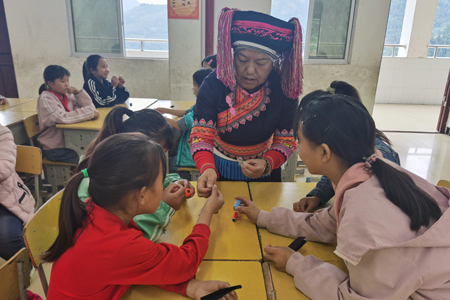 Local artists in Guangxi were engaged by CLP to carry out Yao culture classes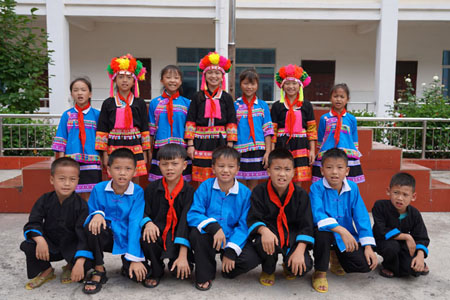 Yao costumes were provided to Lanjin Primary School's students to enhance the ambience of the Yao culture in the campus
Enhancement of Hardware Facilities
Solar Lights at Cultural Squares
We have installed solar street lamps at seven cultural squares in Xin'an Village to ensure the safety of the local villagers during evening activities.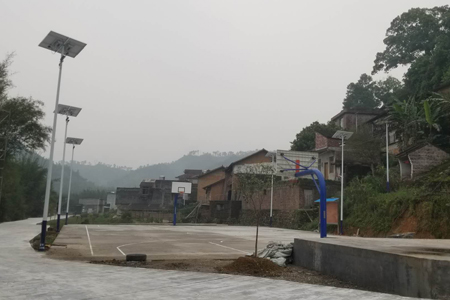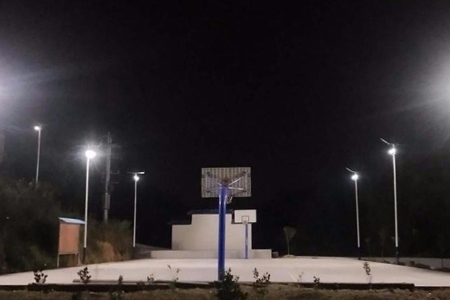 The street lamps donated by CLP to Xin'an Village light up the local cultural square, enabling the local villagers to carry out evening activities.
Water Piping System and Filtering Facilities
Teachers and students of Lanjin Primary School in Lingyun County used to drink spring water collected at the mountains, and teachers used to climb on slopes in danger to fix clogged water pipes leading mountain spring water to the school. Hence, CLP funded to lay tap water pipes and install drinking water filters for the school to enjoy clean distilled water.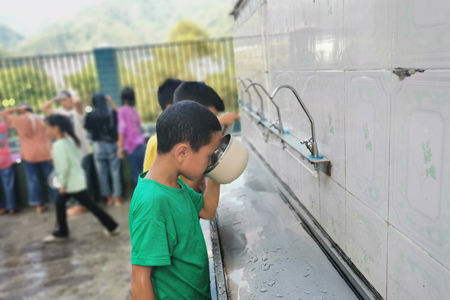 Students can now enjoy distilled clean water from the tap safely
Enhancement on Study and Dormitory Environment
To improve the study and dormitory environment for students and teachers of Lanjin Primary School, not only has CLP upgraded its washrooms and bathrooms, but also installed solar lamps in the campus and provided new facilities and daily necessities at the students' dormitories.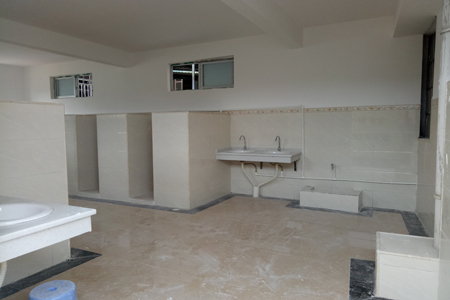 Students no longer need to queue at the washroom for a long time after expansion and renovation works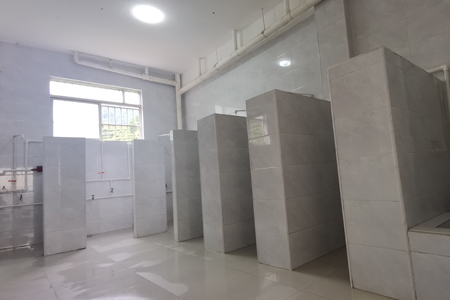 Hot water is available after upgrade of the bathroom facilities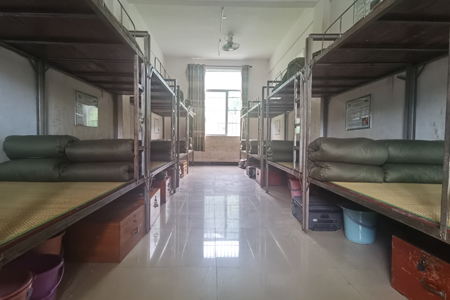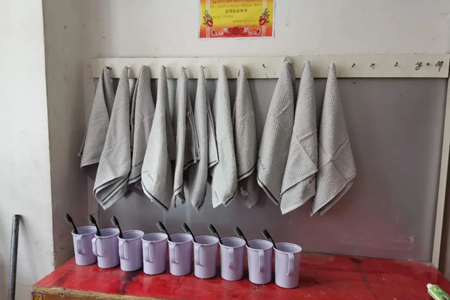 CLP donated storage lockers, quilts, and daily necessities to Lanjin Primary School
Education, Poverty Alleviation and Community Wellbeing
Financial aid to impoverished students
To prevent students from dropping out due to poverty, and to enhance their learning incentives, we provided financial assistance to over 750 impoverished students in both Xin'an Village and Lanjin Primary School, and rewarded outstanding teachers in order to encourage improvement in teaching standard.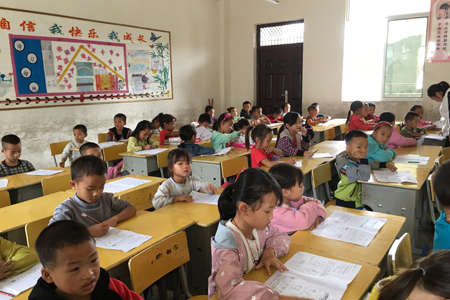 CLP carried out student sponsorship programmes for children in Guangxi to acquire learning opportunities.
Improvement in teaching standard
Due to limited resources and funding constraints, teachers of Lanjin Primary School seldom have the opportunity to receive professional training. To this end, CLP worked with The Nanning Education University to provide summer training programmes for all teachers to enhance their knowledge and teaching skills. Meanwhile, a group of CLP Guangxi staff has volunteered to teach English in the school . Prior to the volunteering teaching, training workshops by professional English teachers on teaching material and skills was also provided to CLP volunteers.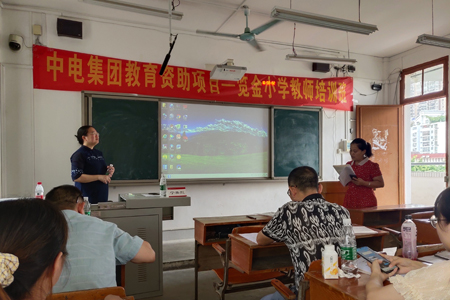 CLP arranged Lanjin School's teachers to join training programmes at The Lanning Education University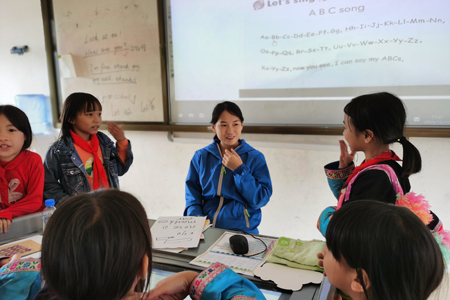 Through interactive games, CLP volunteers help enhance students' English learning capabilities
Emergency relief to flood-affected villagers
In June 2020, continued rainstorm caused rising river water levels in Xin'an Village, leading to collapse of houses and serious loss of property of villagers. In response to the local government's call for emergency relief to the flood victims, CLP made donations to the affected families to help them restore their normal lives.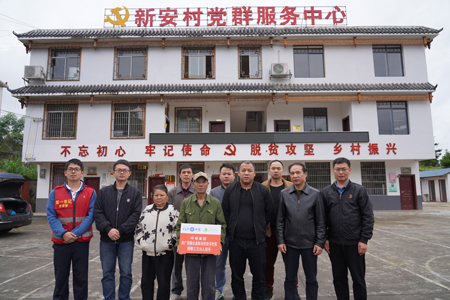 Representatives of flood-affected families received donation from CLP
Donation of health care kits
During the outbreak of COVID-19 in Mainland China in early 2020, the general public encountered serious shortage of anti-epidemic materials. In view of this, we provided 900 and 420 health care kits to all families of Xin'an Village and Lanjin School respectively to help them prevent the pandemic.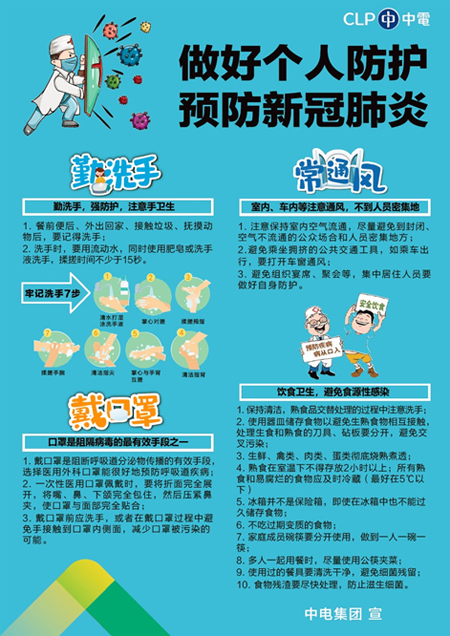 CLP produced and distributed a leaflet on COVID-19 epidemic prevention measures to the local community.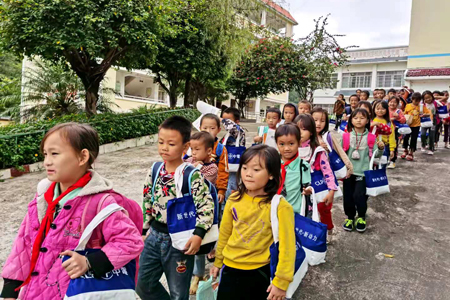 CLP distributed health care kits to students to raise their awareness of health and hygiene.